The holiday season is upon us, and Brisbane is brimming with Christmas spirit and exciting party opportunities. Whether you're planning an office gathering, a family reunion, or a festive soirée with friends, Brisbane offers a plethora of options to make your Christmas party truly special. In this article, we'll explore the top 10 Christmas party ideas in Brisbane that will ignite the holiday cheer and create lasting memories.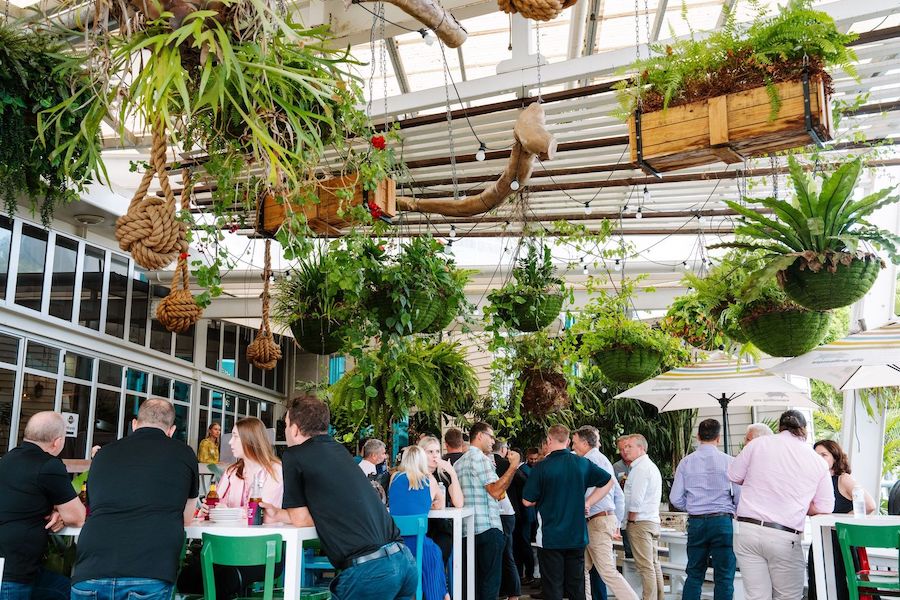 Christmas Party Ideas: Spreading Joy and Festive Spirit
1. River Cruise and Light Spectacular: Host a Christmas party with a unique twist by organising a river cruise along the Brisbane River. Enjoy the breathtaking views of the city's iconic landmarks while cruising under the illuminated Story Bridge. Choose a cruise that includes a light spectacular, where the riverbanks come alive with dazzling Christmas light displays, adding a magical touch to your celebration.
2. Outdoor Picnic in the Botanic Gardens: Embrace the beauty of Brisbane's Botanic Gardens and organize an enchanting outdoor picnic for your Christmas party. Set up blankets, cushions, and festive decorations amidst the lush greenery and blooming flowers. Enjoy a delicious picnic spread, engage in fun-filled activities like Christmas-themed scavenger hunts or carol singing, and relish the serene ambiance of nature.
3. Beachside Barbecue Bonanza: Make the most of Brisbane's coastal charm by hosting a beachside barbecue for your Christmas party. Choose one of the stunning beaches along the Sunshine Coast or the Gold Coast and set up a festive barbecue feast. Bask in the sun, build sandcastles, play beach games, and indulge in mouthwatering grilled delicacies while celebrating the holiday season in a relaxed and picturesque setting.
4. Cultural Food Tour: Experience the multicultural flavours of Brisbane by organising a cultural food tour for your Christmas party. Explore the city's diverse culinary scene by visiting different neighbourhoods and trying dishes from various cultures. Sample tantalising street food, visit local markets, and celebrate the richness of Brisbane's cultural tapestry through its delicious cuisine.
5. Festive Pub Crawl: Take your Christmas party to the next level with a festive pub crawl in Brisbane's vibrant nightlife precincts. Begin at a cozy pub near South Bank or the Fortitude Valley and enjoy festive drinks, live music, and cheerful company. Hop from one lively Christmas party venue to another, immersing yourself in the electric atmosphere and spreading the holiday cheer throughout the night.
6. Christmas Karaoke Extravaganza: Unleash your inner superstar and host a Christmas karaoke extravaganza for your party. Rent a private karaoke booth in Brisbane's entertainment districts and let the music flow. Sing your favourite Christmas carols, popular hits, and dance along with your friends and loved ones. Enjoy the laughter, the joyous melodies, and the unforgettable moments of this musical celebration.
7. Santa's Workshop: Transform your Christmas party venue into a whimsical Santa's Workshop for a memorable Christmas party experience. Deck the halls with festive decorations, set up craft stations for DIY ornaments or gingerbread house decorating, and organise fun activities like a Secret Santa gift exchange. Let the spirit of Santa and his merry elves inspire your celebration and create a festive wonderland.
8. Christmas Movie Night: Set up an outdoor movie screening or transform your living room into a cozy cinema for a Christmas movie night. Choose beloved holiday classics like "Home Alone," "Elf," or "The Polar Express" to delight your guests. Provide comfy seating, blankets, and bowls of popcorn for a cozy and nostalgic evening filled with laughter and heartwarming stories.
9. Garden Party at New Farm Park: Host a delightful garden party in the beautiful New Farm Park for your Christmas celebration. Set up picnic tables, blankets, and fairy lights amidst the park's lush greenery and fragrant flowers. Enjoy a festive feast, play lawn games, and revel in the joyful atmosphere while surrounded by the iconic Brisbane Powerhouse and the stunning Brisbane River.
10. Function at Colmslie Hotel in Morningside: Host your Christmas party at the charming Colmslie Hotel in Morningside, Brisbane. The hotel offers versatile function spaces to accommodate gatherings of all sizes. Customise your event with festive decorations, delectable catering, and entertainment options that suit your preferences. Celebrate in style at this iconic Brisbane venue and create cherished memories with your guests.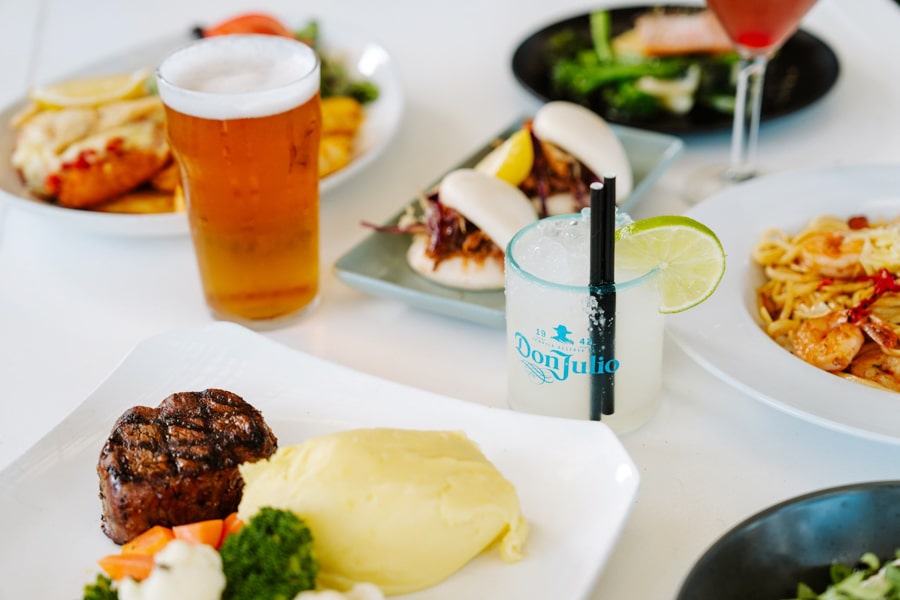 Celebrate the Festive Season with Unforgettable Christmas Party Ideas in Brisbane
Brisbane offers a wide array of Christmas party ideas to ignite the holiday spirit and create unforgettable celebrations. Whether you choose a river cruise and light spectacular, an outdoor picnic in the Botanic Gardens, a beachside barbecue bonanza, a cultural food tour, a festive pub crawl, a Christmas karaoke extravaganza, a Santa's Workshop, a Christmas movie night, a garden party at New Farm Park, or a function at Colmslie Hotel in Morningside, each idea promises to bring joy, laughter, and a touch of magic to your Christmas celebration in Brisbane. Embrace the festive season, gather your loved ones, and create cherished memories as you toast to the joyous moments of the holiday season. Merry Christmas and Happy Holidays!