BRISBANE FUNCTION ROOMS 2023
Discover 9 unique Brisbane function rooms available to hire for a wide range of occasions.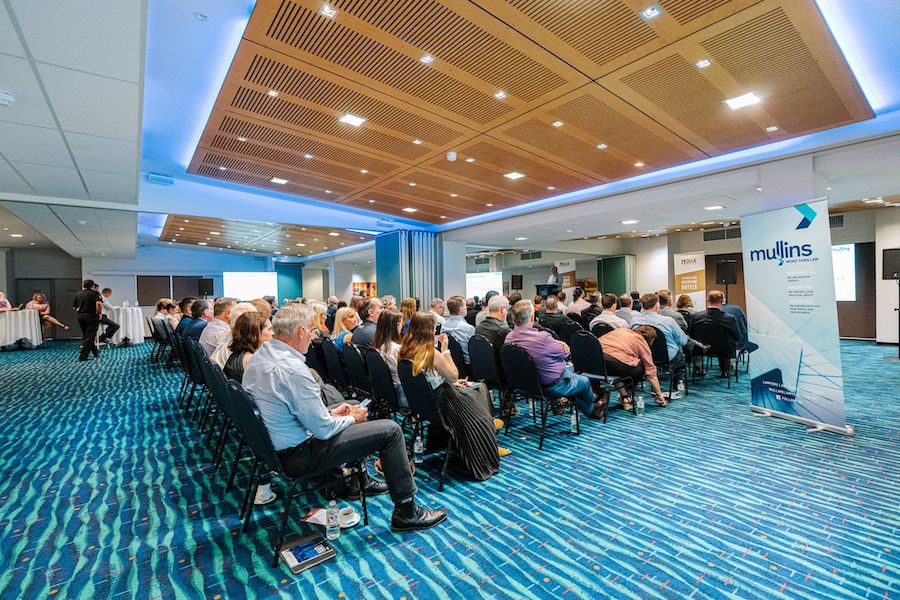 300 COCKTAIL | 150 SIT DOWN
Welcome to the Gateway Room, an ideal event space at the Colmslie Hotel for all your corporate and social events. With flexible seating arrangements, AV equipment and the option to divide the room for smaller events, this space is perfect for cocktail parties, networking events and more. Book now and host your next memorable event with us!
The Catalina Room is a versatile private meeting space perfect for your next corporate event. With a capacity of up to 30 people, it's an ideal setting for boardroom meetings, presentations and seminars. The room is equipped with air conditioning and state-of-the-art sound, AV and Wi-Fi technology to ensure a seamless event. Book now and take your corporate event to the next level.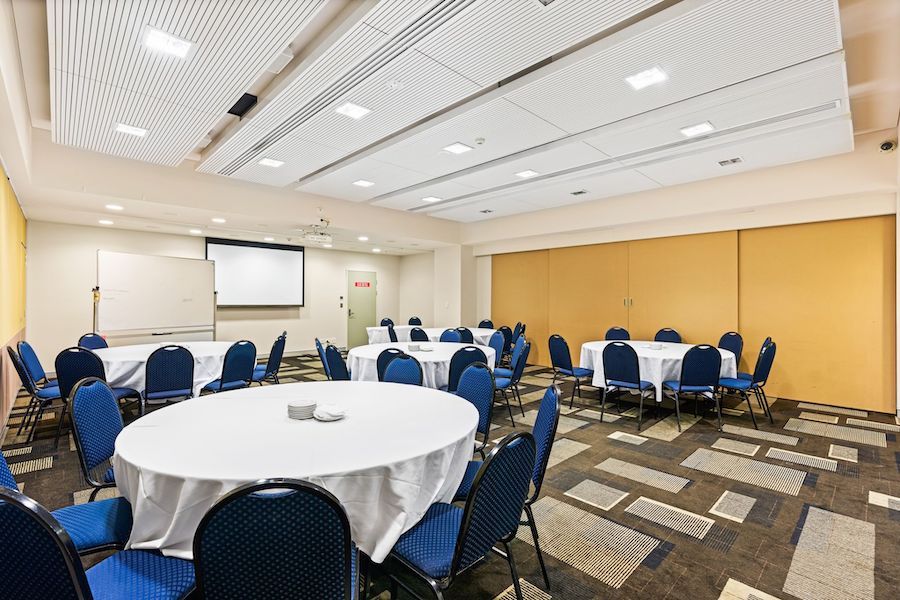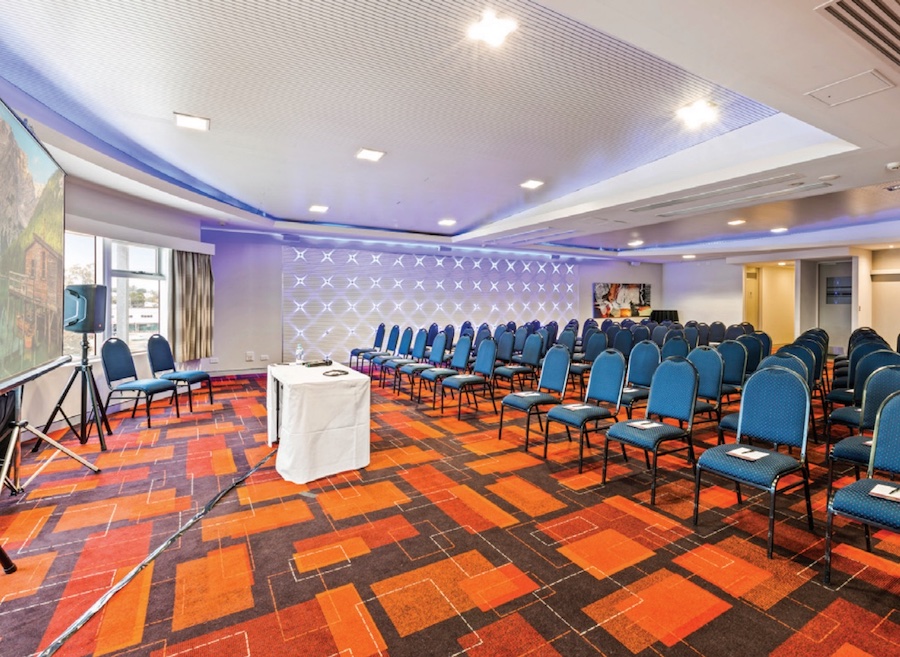 130 cocktail | 100 sit down
This versatile event space perfect is available for both corporate events and social celebrations. With a capacity of up to 130 people for cocktail events, this air-conditioned room comes equipped with Wi-Fi and AV technology to ensure your event runs smoothly. Book now and host your next memorable event in this stunning space.
intimate BRISBANE event space
Indulge in an intimate dining experience with our private dining rooms, perfect for long lunches with friends or dinners with colleagues and clients. Choose from two rooms, each seating up to 15 guests, or combine them for a stand-up cocktail-style event with a capacity of up to 90 guests. Book now and create an unforgettable dining experience in these exclusive spaces.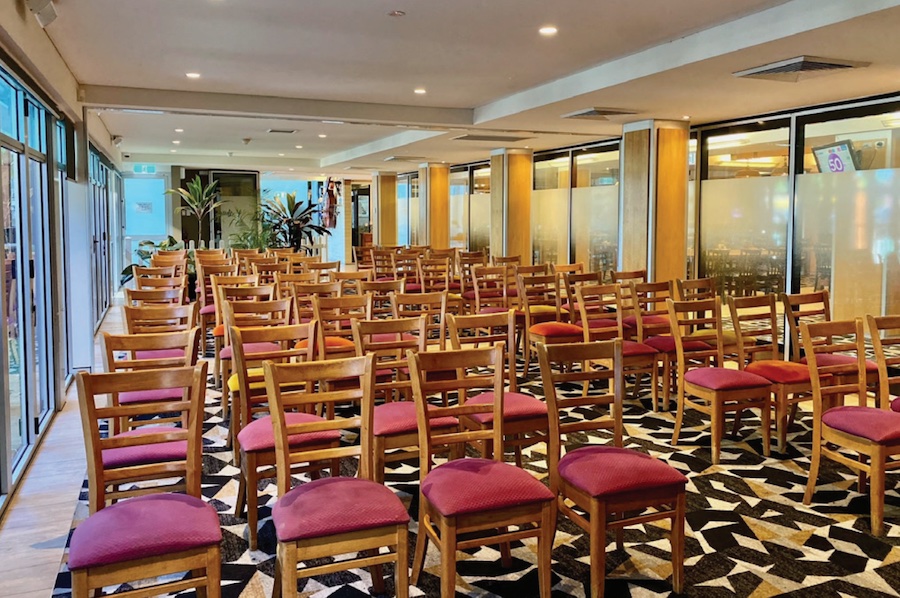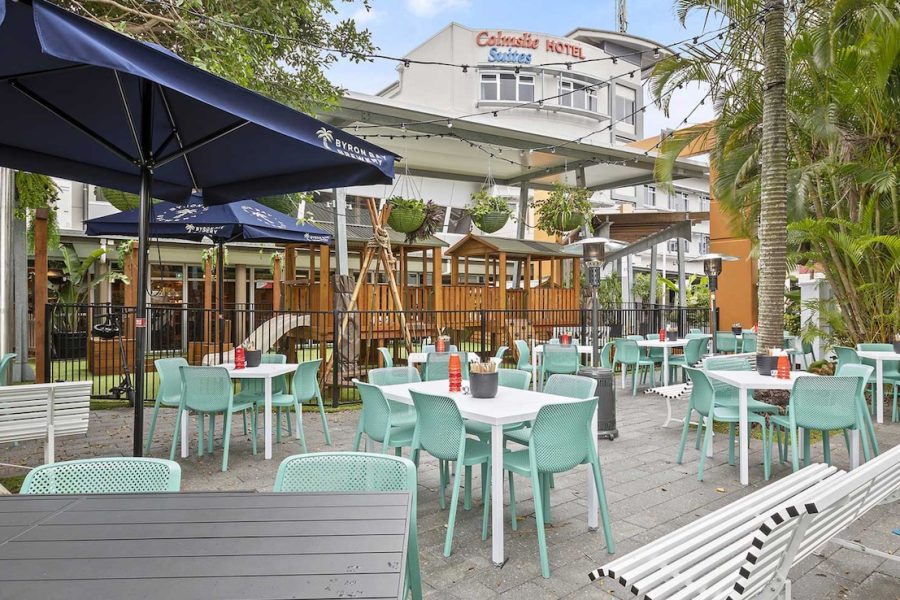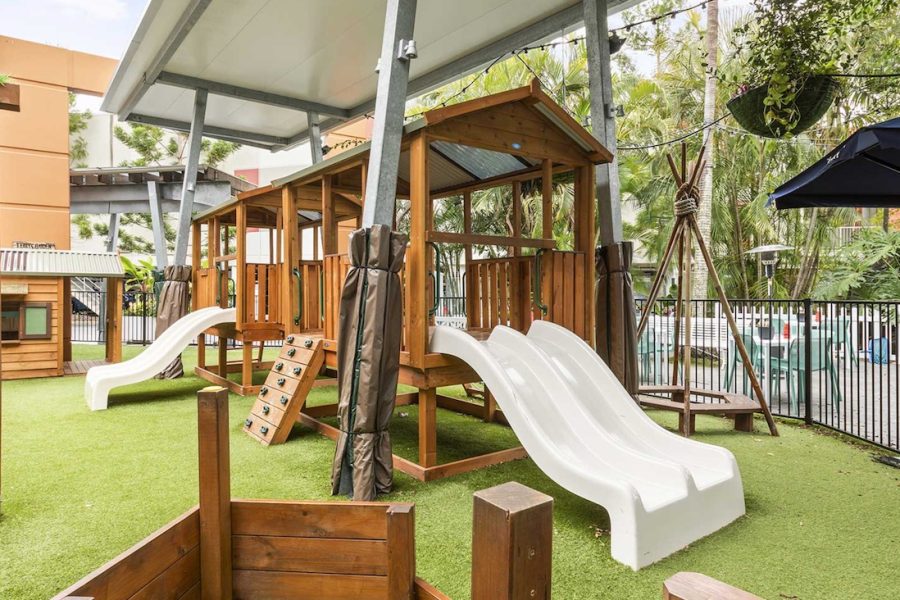 outdoor party space BRISBANE
Looking for the perfect outdoor space for your kids party? Look no further than our Kids Terrace! With an alfresco setting, this space can host up to 80 guests for stand-up events, while providing access to our fun-filled kids playground. Book now and create a memorable event for your little ones in this exciting and safe space.
The Sporting Bar is the ideal event space for a casual get-together or birthday party. Indulge in a variety of tap beers, wines and spirits from our bar while watching live sports on our TVs. Book now and enjoy a fun-filled and laid-back experience with your friends and family in this vibrant space.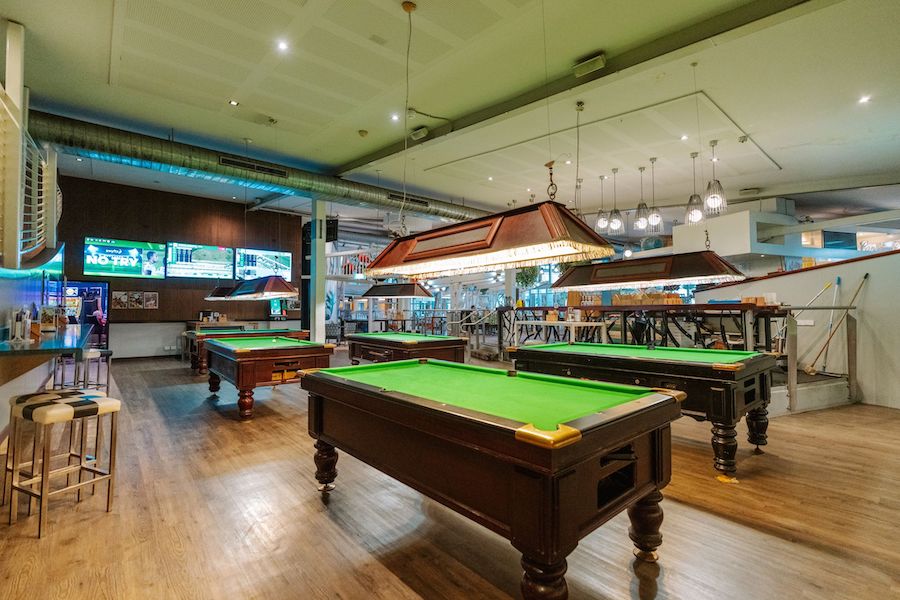 The beer garden is the perfect alfresco event space for functions and events. From after work drinks to birthday celebrations, the Beer Garden is a great place to relax with a glass of wine or beer and catch up with your friends over tasty snacks or cocktails.
Sit back, relax, and impress your guests with a long lunch or dinner in our restaurant. Enjoy fresh produce and pub classics served alongside cold beers, wines and cocktails.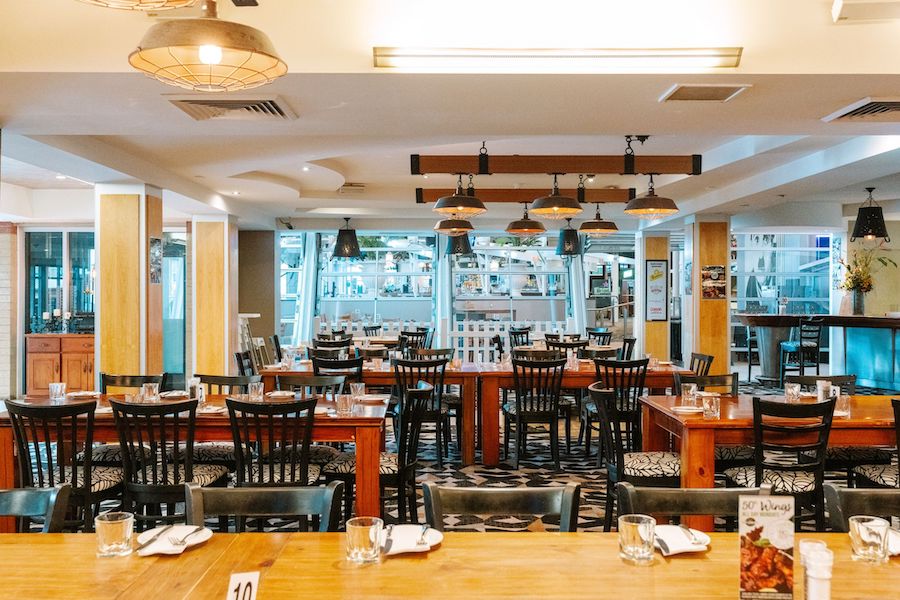 START PLANNING YOUR NEXT EVENT
FIND MORE BRISBANE FUNCTION ROOMS
Discover a range of function rooms and event spaces available to hire.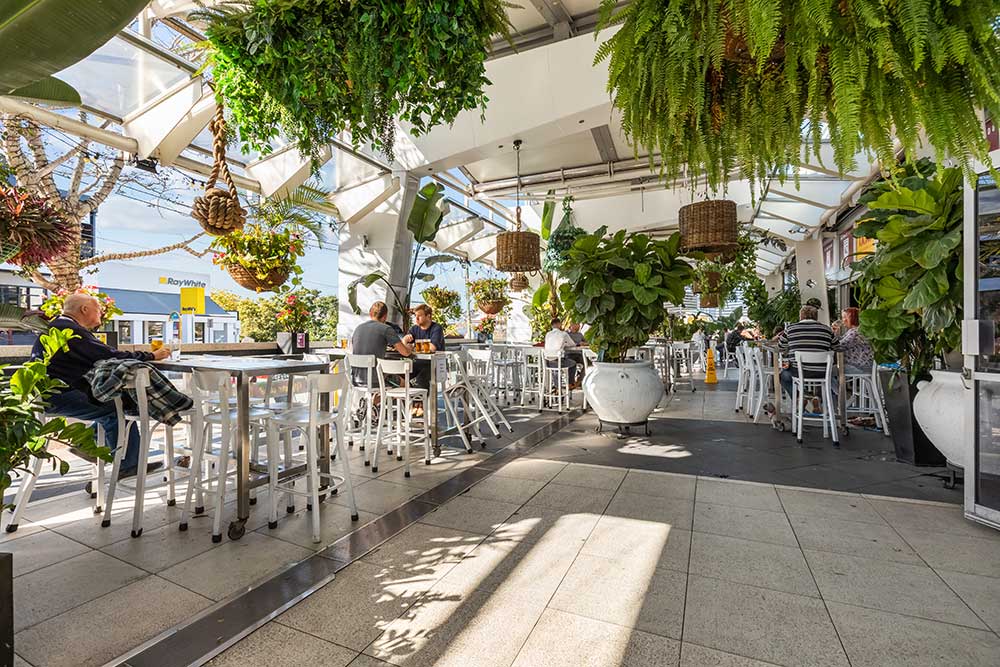 Celebrate your next event at Brisbane's favourite function venue.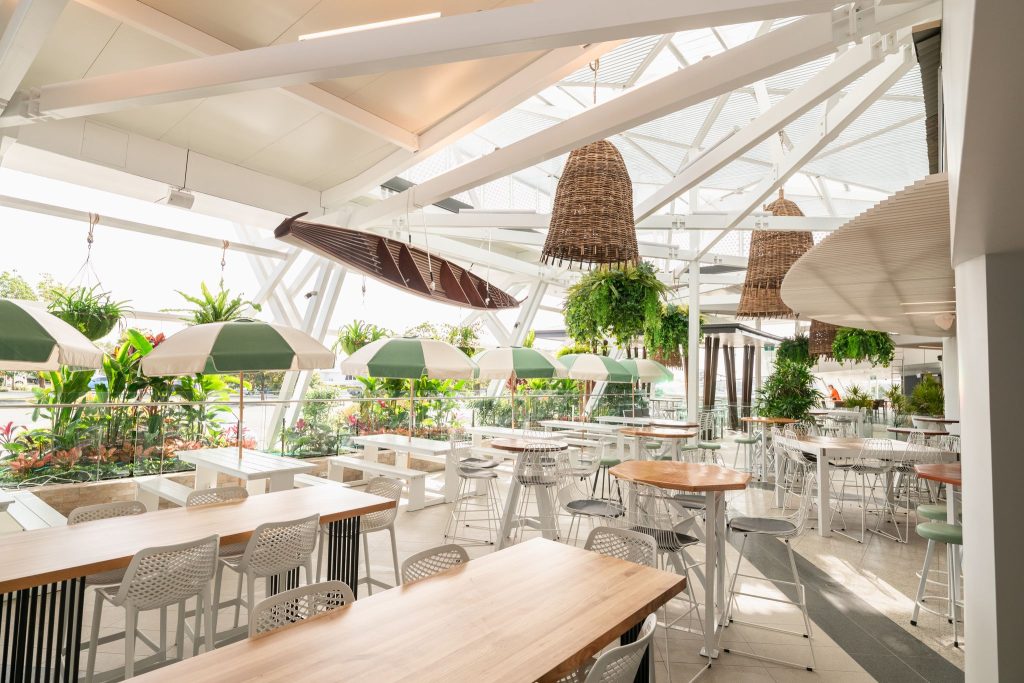 Host your event in a suite of function rooms in South Brisbane.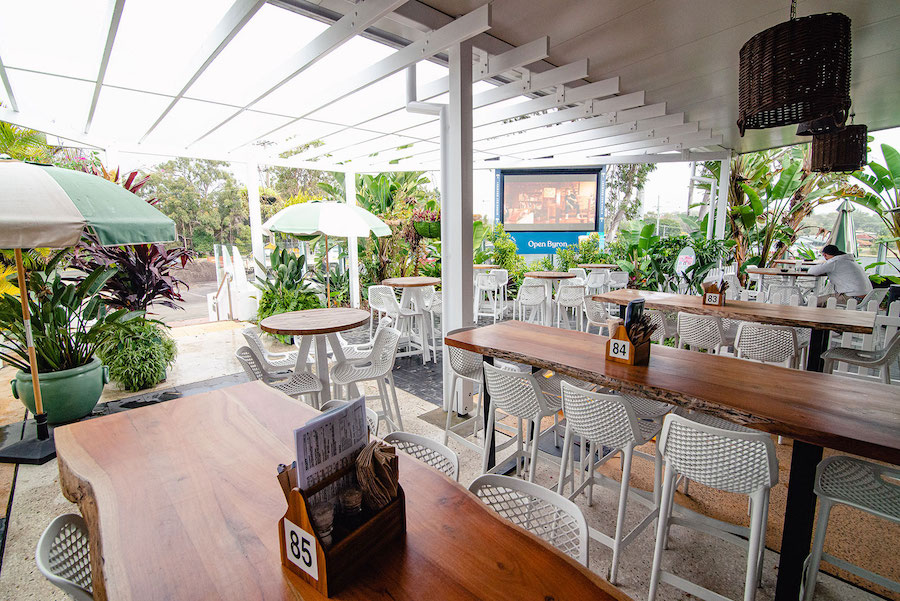 Find 7 state-of-the-art event spaces in Brisbane's Bayside, providing you with a myriad of first-class options to suit any style of event.
This iconic Brisbane venue features a range of function spaces for private and corporate events.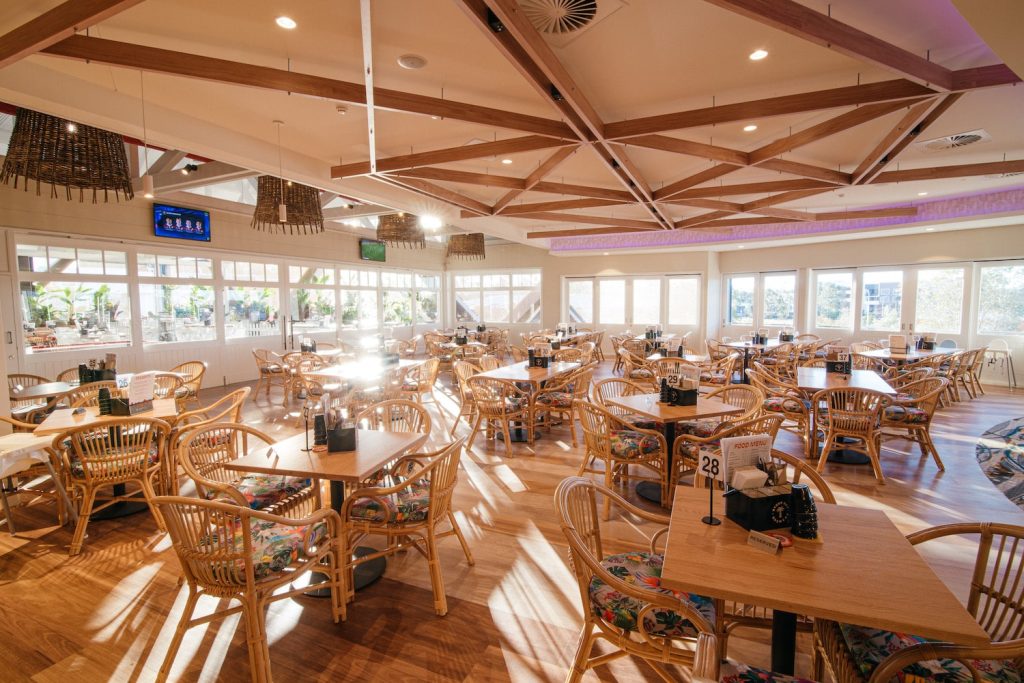 4 New function rooms are available to hire for private events, corporate functions, social occasions and more.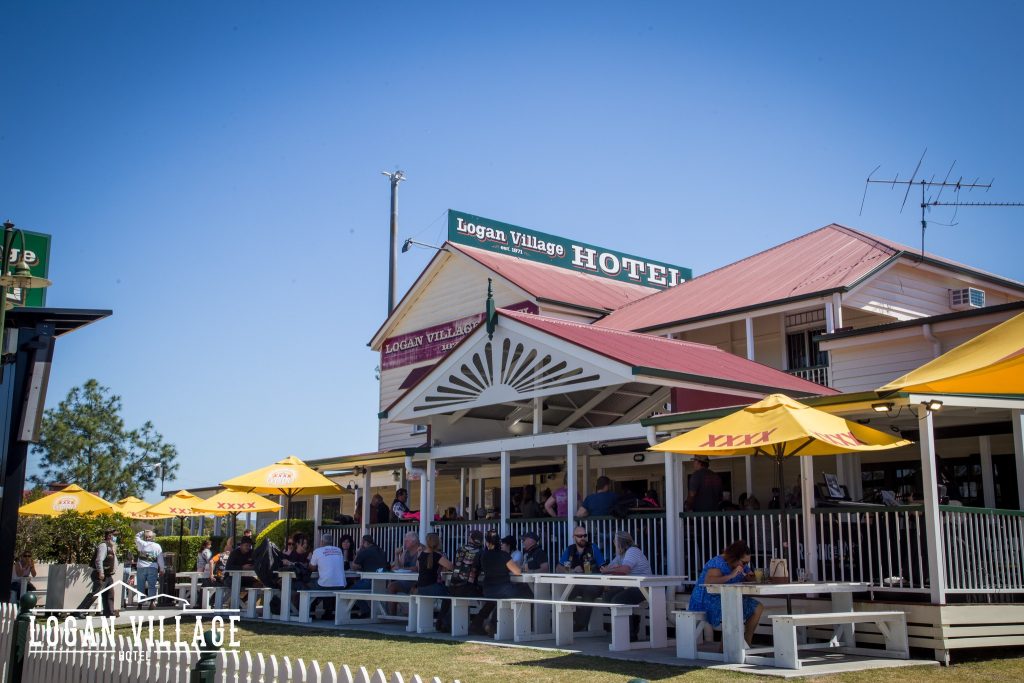 Brisbane's historic function venue located in Logan. Host a relaxed event in one of our classic event spaces.